Hey guys! It's been a long fucking time, hasn't it? I'm sorry.

My first post back will be to get you caught up on what I've been collecting myself in the last year!



I've been having fun! I got a few Friday the 13th pieces. I got the diamond at Marion Street Tattoo Denver and I got the rose in a the "XXX" bottle from a very talented hand-poked tattoo artist, Rachel at Ritual Tattoo Denver. You can find her work at @Blackity_black_black. Of course I'm still seeing my dude, Rene at Kitchens Ink Denver who recently gave me this beautiful hand holding a rose. Patrick from Kitchens Ink gave me an amazing Moth on the back of my arm. I will have to share that one another time.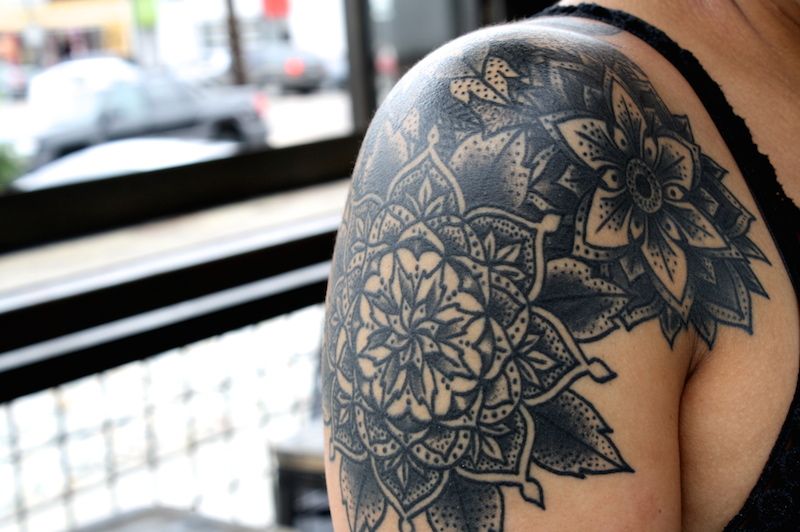 But, what is most exciting is that I recently was the winner of an Instagram tattoo giveaway from the talented artist, Chris Evans aka @Westhanded at EOD Denver. Yeah! Crazy! He posted a picture and asked to repost it and tag him in it and at the end of the month he would pick a winner of a $500 tattoo. Entered once and won :).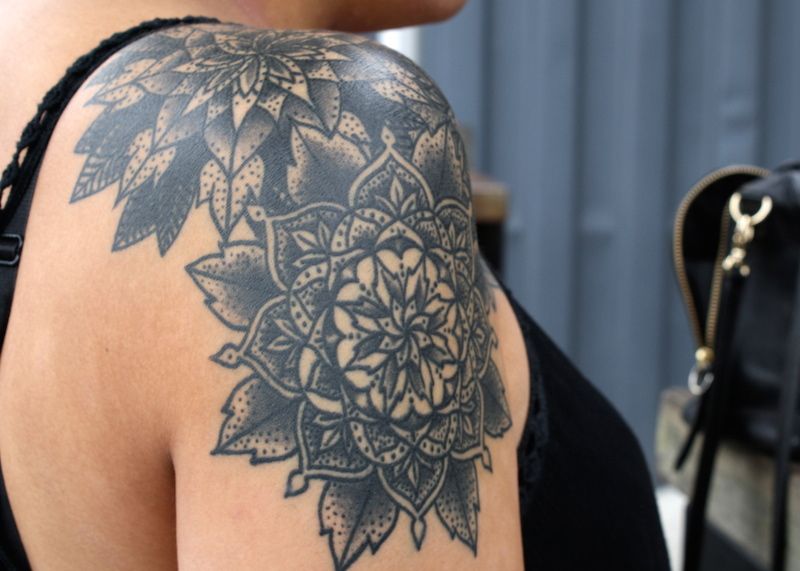 I've been wanting some mandala flowers and he did them perfectly! I sat for 4 hours straight. I won't lie, I got woozy at the 3rd hour. We had to take a slight break and I had to eat some candy and then we finished these babies :). Thank you Chris!!!

Anyways, so everything is good. I'm making plans for more ink and I'm also ready to start sharing with you my beautifully tattooed friends again. Thanks for visiting!

Felicia aka @Lil_Black_Bean